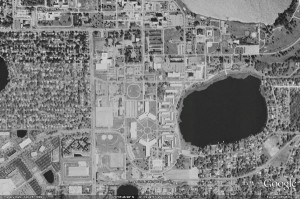 Central Florida and Orlando finished last year off with some promising investment sales, brand new developments, and leases.  That's good news for the local economy, and hopefully a harbinger of more good housing/investment news to come.  There appears to be an interest in investing in the area, attracting investors who have cash and are looking for the next big moneymaker.  Investments of these sorts do more than offer a way for struggling properties to have a second chance at success.  We are seeing a boost in property values, construction jobs as a result of new developments and refurbishing, and more taxes taken in by local governments.   Biz Journal posted a list of some of the more notable closings, and I wanted to share some of that list here.
The first new condo complex in nearly ten years is going up in New Smyrna Beach.  The property is being financed by Eckell Development, who plan to break ground in just a couple months.  The plan is for a $16m condo development with nineteen units right on South Atlantic Avenue.  Units will be in the million dollar range.
Canadian companies like Highyon Shopping Center Investment Funds are getting in on the action.  This company bought the many commercial properties of Parkwood Plaza in Orlando, including a 150-thousand sq ft retail center.  Along with the purchase is included thirteen acres of land yet to be developed.  The purchase was just a little over ten million dollars.
In southeast Orlando, in Lee Vista, a 35-thousand sq ft space was leased by American Woodmark Corp.  American Builders & Contractors Supply leased a similarly sized space in Maitland, and Rite Rug leased a 25-thousand sq ft lease in southwest Orlando.  What exactly will happen with all of these properties remains to be seen, but it seems more and more like this is an exciting time to be living in Orlando.
Pine Ridge Dairy sold a 750-thousand acre plot in Fruitland Park in Lake County to the villages of Lake-Sumter, who plan on building over two-thousand residential units, a completely new neighborhood.  Adventist Health System is expanding, leasing another nearly 20-thousand sq ft of space in downtown Orlando.

One of the bigger sales of the last quarter of last year was by Cushman & Wakefield of Florida, who sold a 300-unit apartment complex in West Orlando to the Atlanta-based Carrol Organization.  The deal was over $35 million.
Here's to some promising years in the near future!